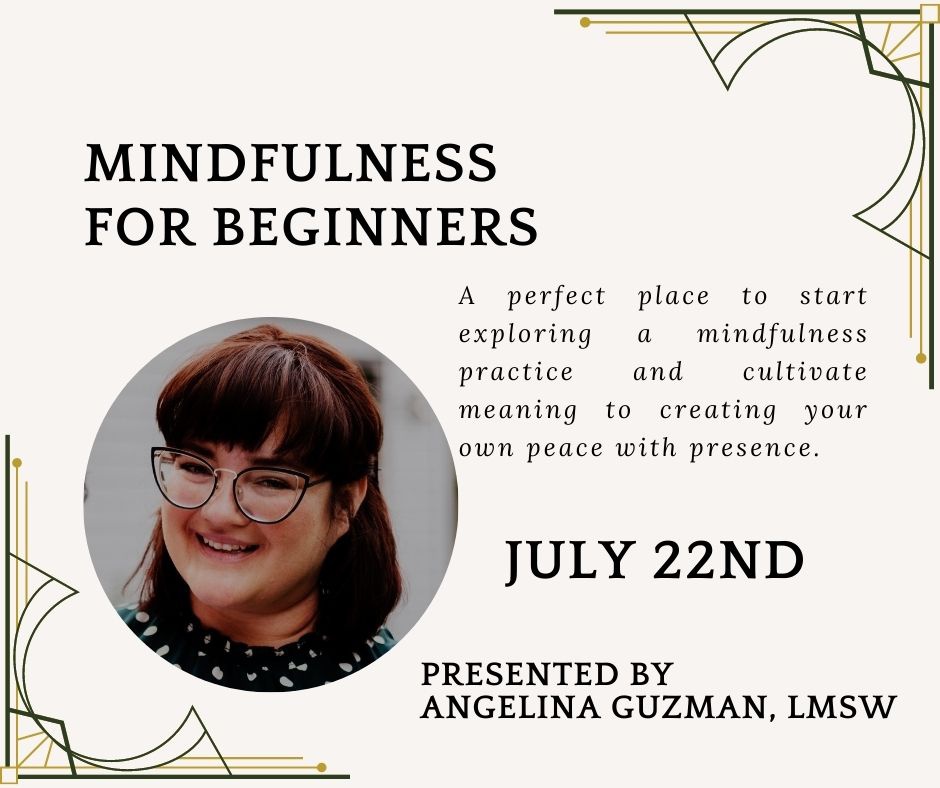 Mindfulness for Beginners
From $19.99
Description
Maria Montessori asks us to be mindful when observing our child. We do this without judgement and allow our children to be and develop as they will. 
Developing a personal mindfulness practice is a great way to practice self care and build the ability to look at ourselves without judgement. 
This live workshop will complete the following:
Explore what being "Mindful" entails and the types of practices 
Be led in 5 mindful exercises
Create your own unique practice to build your own peace
 Addition resources to be provided
Directions on completing the led exercises on your own
Mindfulness log
Mindfulness journaling prompts
This workshop explores the concept of being present in the moment, please aim to be as least distracted as possible. As a parent, I realize how big of an ask this can be. You will be provided with the recorded workshop to list to as your desire. 
Please bring a raisin or other singular small fruit to be used during mindful eating exercise. 
Information
| | |
| --- | --- |
| Type | Live workshop |
| Format | Group session |
| Duration | 1 hr |
| Location | Google video meeting |
| Participants | Parents, Grandparents, Caregivers |
Instructor
The past two years have been nothing short of a whirlwind. My name is Angelina and in the past two years I have had my first child, now officially a toddler, and graduated with a Masters in Social Work. I have used my knowledge and charisma to help couples, individual adults, adolescents, teens, and families realize areas of strength and help them to organize an actionable plan towards change. I love the work I get to do as a mental health therapist so much that I started my own personal coaching business where I can help an array of individuals with a topic I am very passionate about, parenting. My workshops will focus on ideas that I had wished to have someone to talk with while on my own journey as a Montessori Parent and mental health. One of the ways I see myself naturally aligning with Montessori values is in the way I advocate for parents to begin shifting mindsets from helpless to capable. I apply this view not only to children but to how we see ourselves as parents as well! Empowered parents raise empowered children. I cannot wait to connect with you and learn more about your story.
Reviews
This class does not have any reviews yet.
Recommended for you